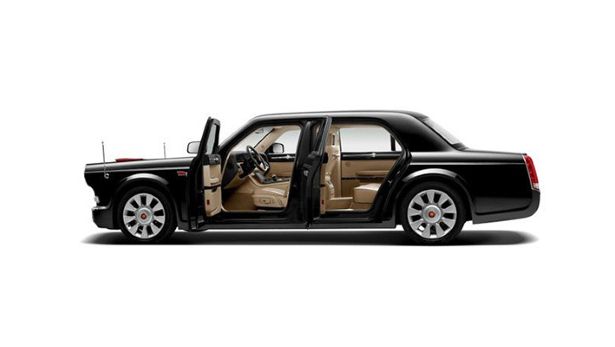 The V12, 402hp Chinese limousine weighs in at over 3 tons and apparently over $800,000. $803,000 to be exact. While considered a sedan, this vehicle packs the amenities you'd expect to see in a limousine. The buyer? A furniture store chain owner by the name of Wang Zhonghua. The purchase is being labeled as "China's most expensive car".
The Honqi name is owned by FAW, a local automaker picked by Audi to be its market partner in China. It's reported that each of the vehicles will be custom made for the buyer.
The Red Flag tops out at 125mph and comes packed with a luxurious leather and wood interior – fittings of a luxurious limousine.
Does the vehicle fit the price tag?